A little taste of Britain is coming to Lionheart!
---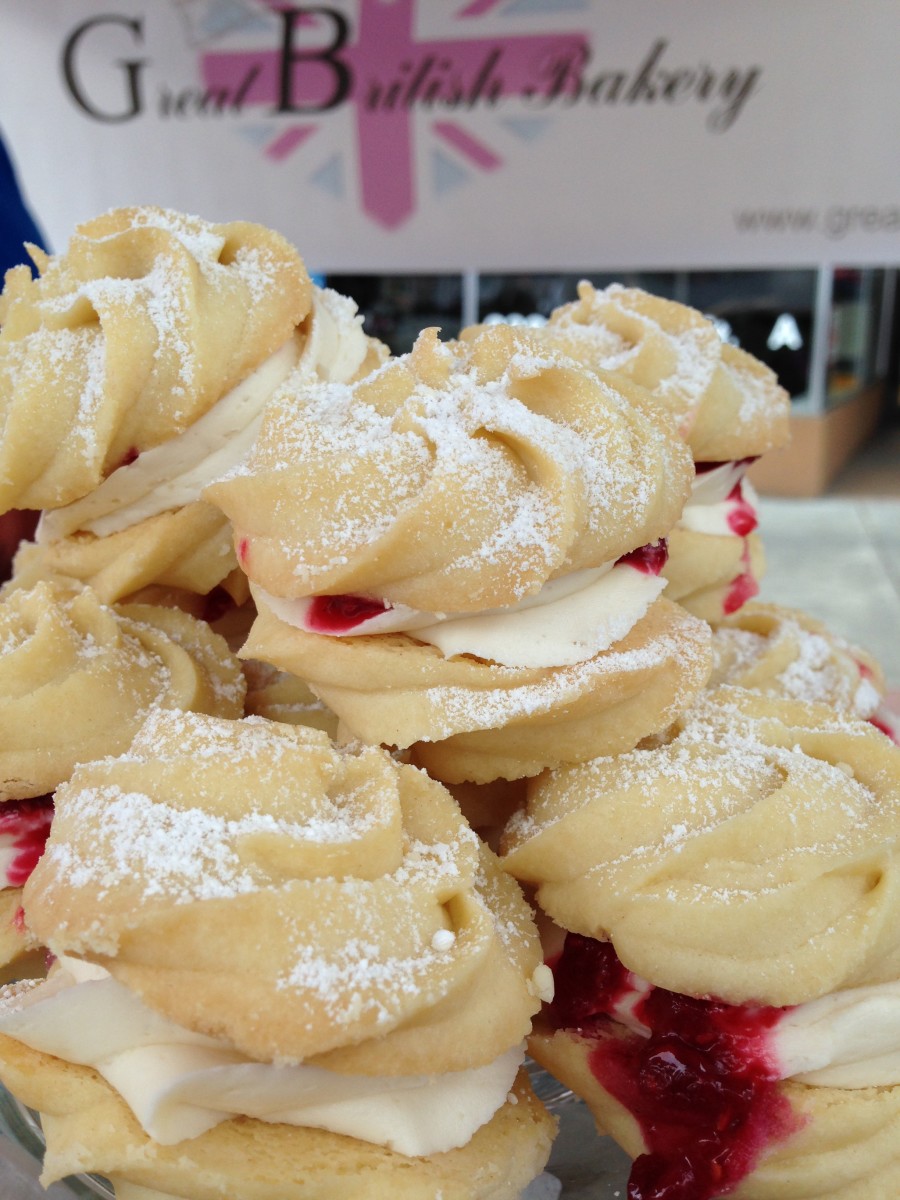 Finding a staple pastry vendor proved to be a lengthy process for us. Granted, there are a ton of talented bakers within the Portland Metro area, but we wanted to find someone who was as passionate about baked goods as we were about coffee.
Last summer, we were strolling around a local farmers market and happened upon the Great British Bakery. Our mouth's watered at the sight of beautifully decorated Victoria sponge cakes, stacks of buttery shortbread "biscuits," and rows of homemade "Twix" bars (aka Millionaires short bread).
As we approached the table, Tash, the owner, greeted us warmly with her delightful British accent and started filling a sample box for us with loads of goodies. She told us that she had been up all night preparing for the market and asked us to excuse her if she forgot anything. However, her cheery disposition and passion for her baked goods betrayed any sleep deprivation which she may have suffered.
Not wasting any time, we immediately sunk our teeth into a few pieces of cardamom shortbread. Bliss—buttery, melt in your mouth, pure bliss. We had never before tasted such amazing shortbread. We especially liked the cardamom which added a delightful "zing" to the quintessentially British biscuit.
Using only "real," high quality ingredients (no shortening in her goods), Tash shares aspects of British culinary history and culture with us through her baked goods. Inspired by her "mum," who was always baking delicious treats from scratch, she developed a passion for baking at a young age. After moving to the U.S. three years ago, she decided to start a new business venture and thought a British bakery would fill a void in the market.
Like us, Tash believes that tea, coffee, and pastries foster memorable experiences. In her words, "I cannot tell you the number of times I have sat down and had a cuppa (cup of tea) with someone for various reasons. Problems have been overcome, wars won, celebrations had and special moments shared, terrible times, break ups, make ups, births and deaths. All have been seen through with tea and biscuits…"
We're so looking forward to featuring Tash's goodies in our shop, and we can't wait for you to try them!