Attitude of Gratitude
---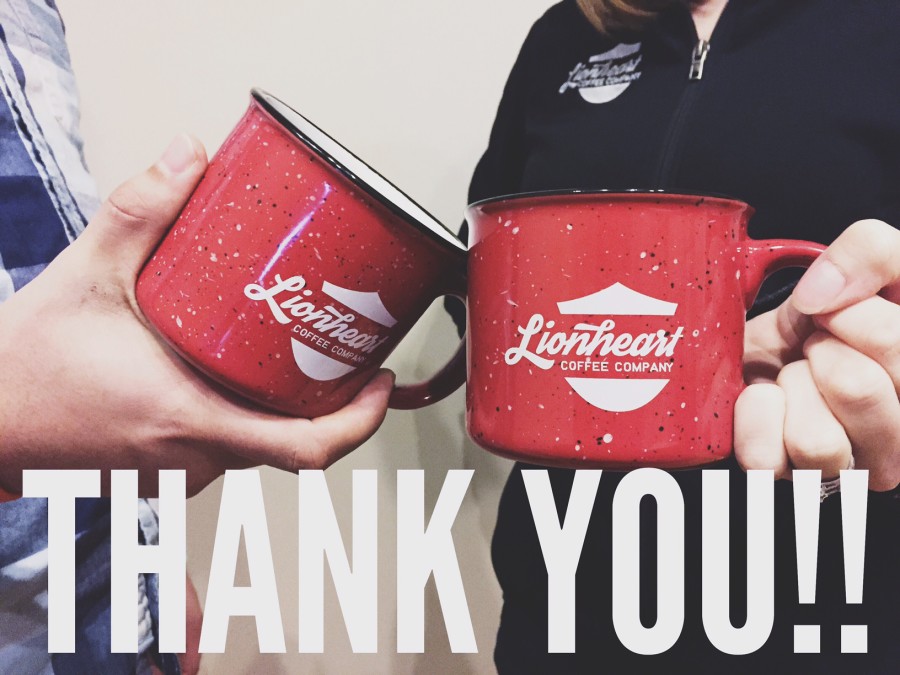 Gratitude: the quality of being thankful; readiness to show appreciation for and to return kindness.
Over the past few months, we've been overwhelmed by the generosity of our family, friends, and strangers. People have rallied behind the cause of Lionheart Coffee Company, supporting us financially and encouraging us as we make our dream a reality. In this season of Thanksgiving, we couldn't be more grateful for our community of supporters who have showered us with love.
We believe it's our turn to pay this kindness forward. As a community-based coffee shop, one of our goals is to support local and international organizations that are working to better the lives of people in Beaverton, Oregon, and the world. Beginning next week, we're going to feature different organizations locally and internationally that are meeting people's basic needs. In order to support the work of these organizations, we're going to volunteer at some and donate a portion of our holiday merchandise proceeds to others. Stay tuned and feel free to join us—the more the merrier! Follow our Facebook and Twitter for more details on how to join us!