December's Guest Roaster: Sterling Coffee Roasters
---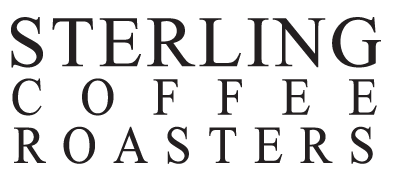 We are proud to feature Sterling Coffee Roasters' Blendo Stupendo everyday on our espresso bar and we hope you have enjoyed it in your favorite latte. For the month of December we are excited to offer more of Sterling's coffees and extend them to our experience bar for your choice of Chemex, V-60, Aeropress or French Press.
From Sterling we are offering an Ethiopia Kochere, the Maria Gisela Burbano Colombia and their Holiday Blend which is made up of these two single-origin coffees. The Holiday Blend features notes of seasonal spices and brings warmth to your soul. We invite you to try Sterling Coffee Roasters' coffees in our shop where we have all of these great coffees available on our experience bar and in retail bags to give as great host gifts this holiday season.
Join us December 11th at 11am as we host Sterling Coffee Roasters for a free public cupping! If you have not been able to experience one of our cuppings before, we urge you to come in and give it a try. This is also a great opportunity for you to share an unique experience with your out-of-town guests this holiday season!