Food Drive for the Oregon Food Bank
---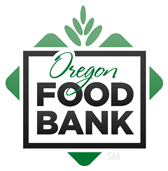 The ethos of Lionheart Coffee Company is to be a community-oriented coffee shop where we invite our customers to come together over great locally roasted coffee or blended tea and create a sense of community whether it is supporting a local non-profit or just enjoying time together in fellowship.
Even before we opened the doors to Lionheart, we have been volunteering with the Beaverton Oregon Food Bank by helping out packing up food to give out to the 900,000+ mouths the Food Bank is able to support in Oregon and SW Washington. In the spirit of Thanksgiving where not all families are able to enjoy a lavish meal, we at Lionheart are inspired to do more for those that wish to enjoy a Thanksgiving meal like we are so fortunate to enjoy.
For the entire month of November we will be holding a food drive where we invite our customers and all members of our local community to donate non-perishable foods to donate to the Beaverton Oregon Food Bank. We know our customers are generous and in past drives at our store have become proven Lionhearts in our community, so we are setting our goal high and will strive to collect 1,000 pounds of food for the Food Bank. Every food item or every dollar donated will count as one pound of food to reach our goal.
We ask for your help and support in this mission to do something great for those that are in need. For any questions regarding the food drive or how to volunteer at the Food Bank, contact us at info@lionheartcoffee.com.
-Thank you!