How to Support us on Kickstarter: A Step-by-Step Guide
---
Lionheart Coffee Company launched a Kickstarter campaign to fund our espresso machine, brewing equipment and various bar supplies on October 16. We would love your support to help us with this major start-up expense!
What is Kickstarter?
Kickstarter is a crowdfunding website that allows small businesses [like us!] to ask for community support to fund a project or major expense. Kickstarter has provided us the platform to ask our community for funding, and the ability for our community to securely contribute to our equipment needs. They use the Amazon Payments system, which is very secure and easy to use.
Kickstarter is an all-or-nothing funding mechanism. In short, we are either fully funded, or not funded at all. We will not receive any funding if we do not get $15,000 in support from our backers. We have 15 days left in the campaign, and we are over half way there. Let's make this shop happen!
So, how do you use it?
Great question! This is how you do it:
[Step One:]
Click on this picture: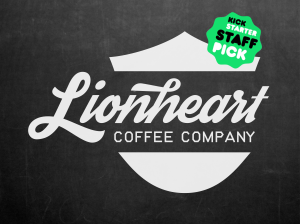 [Step Two:]
You will be brought to a page that looks like this:
[Step Three:]
Click on the big green button that says "Back This Project"
[Step Four:]
Now the fun part, picking your reward and the amount you wish to "back" us. You will be brought to a site that looks like this:
Enter the amount that you would like to pledge, and select your reward! If you would like to combine two reward levels, enter the combined value of the two rewards and simply send us a message saying which levels you would like to combine! For example, if you would like a mug + a bag of Kickstarter Blend coffee – enter $52 or more into the Pledge Amount, select the Kickstarter Blend as your reward, and send us a message that you would like to also get a mug!

[Step Five:]

Now it is time to enter your information and sign-up for an account. You can connect it to your Facebook or e-mail account, whichever you prefer:
[Step Six:]

Time to pay. You will be brought to a page that looks like this: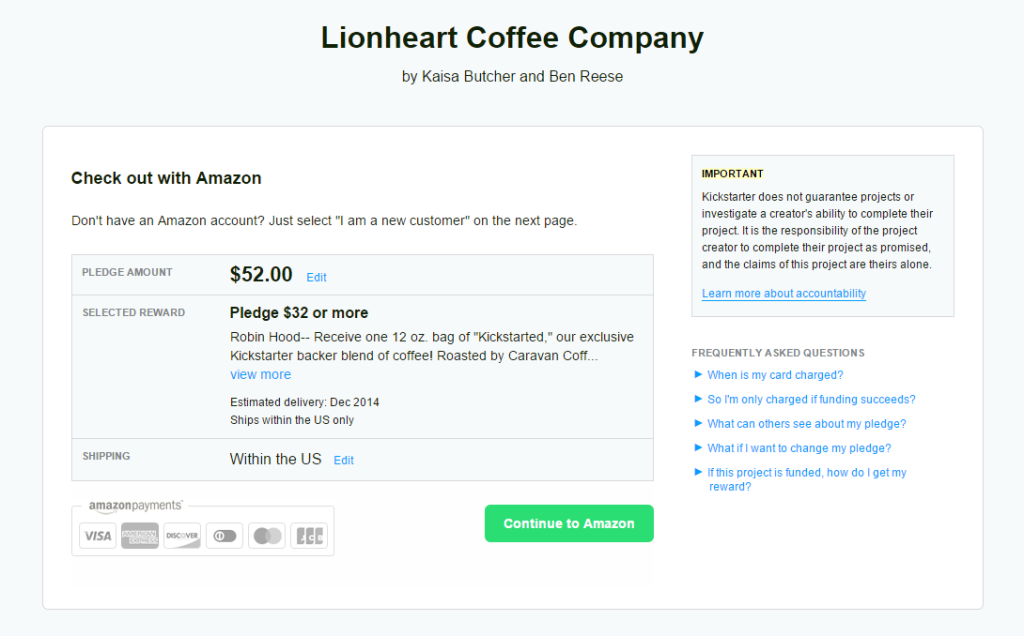 This will bring you to Amazon. If you already have an Amazon account, you can use whatever payment method you have connected to your account. If you do not have an Amazon account, you will need to create one.
And that's it – it's that simple.
Feel free to contact us if you have any trouble! We only have 15 days left of this campaign, and every contribution helps us get closer to being funded. Thank you so much for your support!