Introducing Bespoken Coffee Roasters
---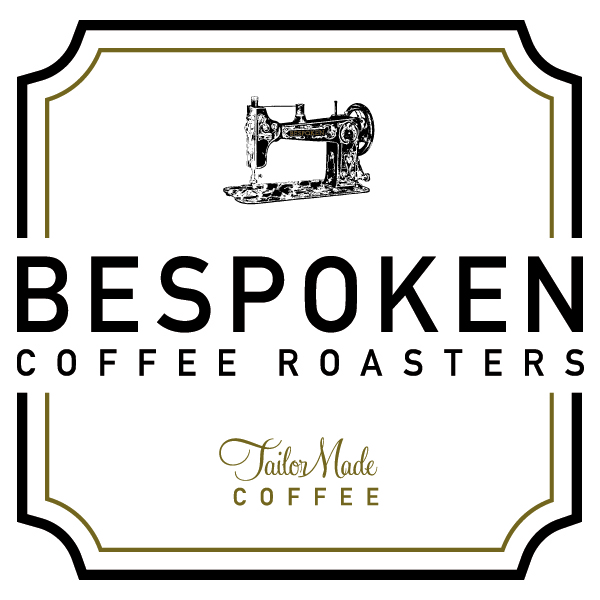 Welcome to April! It's a new month which means we have a new guest roaster in the shop! This month we are featuring Bespoken – a husband and wife duo from Corvallis.
Owner and roaster, Collin Schneider, came out to the shop and led a cupping for all of us at Lionheart. It was great to meet him and taste his awesome coffees. This month we have two single origins, a Guatemalan and one from the Congo, and a special blend of the two.
When Collin was telling us some of the history behind the coffees, you could see his passion and excitement about being able to partner with different co-ops in central Africa. The geo-political climate in that area has left many families devastated. Working with coffee co-ops is a very tangible way that we can provide a sustainable living for the victims of war and genocide in some of these African regions. Because of Bespoken, Collin and his wife Ann are truly able to make a difference in people's lives around the globe.
Similar to last month, I was able to interview Collin for some more insight into what makes Bespoken unique in the coffee industry. So without further ado, here is a sneak peak into Bespoken.
Tiffany: What is Bespoken's story?
Collin: "Bespoke" is an Old English tailoring term that originated around Savile Row in London. It means: custom, made to order, and tailor-made. The general idea being that a suit off the rack won't conform to the uniqueness of the wearer like a custom fitted one will. It's a short mental step to apply this same concept to coffee; every coffee is unique, and one roast profile won't fit each one and help accentuate what makes that particular coffee delicious.
T: How did you get started in the coffee industry?
C: My wife, Ann, and I have been working in coffee for the past 11 years. We've had a more or less complete sampling of all the coffee jobs out there, from Mom & Pop coffee houses, forays into the corporate industry and finally spending the better part of five years working for some really swell third wave roasters. We met in our freshman year of high school, started dating the summer of our sophomore year and got married four years later. I think some of our first conversations about our future revolved around this idea of owning our own coffee shop. We'd daydream about floor plans, decor and things like that. Our first jobs spring boarded from that curiosity, and there was no looking back. Two years ago we moved our little family to Corvallis and started planting some roots for us, and for Bespoken.
T: What is your favorite origin and why?
C: That's a very hard call. I guess there are two main categories I typically put coffee in; those that surprise you, and those that comfort you. I'm constantly surprised by the quality of coffee that comes out of central Africa. There has been a lot of time and money invested in the people and infrastructure of places like Rwanda and Burundi recently. The climate is perfect for doing a lot of great things with old varieties, so you get flavors in these coffees that are all at once familiar and new.
That said, I have a seemingly eternal soft spot for coffees from Colombia and Guatemala. They are my steak and potatoes, if you will. Super sweet and juicy, I love them!
T: Have you visited any of the farms where you get your beans from? If so, where?
C: That's something we'd really like to tackle this next year. We've just started working with a new importer that has a lot of family ties to farms in Guatemala, so we'd really love to visit and put a face to the amazing coffee we've been working with.
T: What does the future look like for Bespoken?
C: Growth, hopefully… haha! We've been very fortunate in being able to rent time at Sterling's facility (our Alma Mater) for the past couple years. We're keeping our heads down and making some plans to finally open our own roastery in Corvallis sometime this summer.