Introducing Live Again
---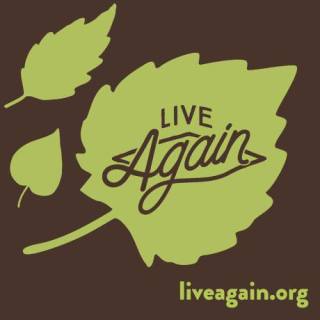 Live Again: Part I
Tis the season to celebrate individuals and organizations who are Lionhearts 365 days a year. Courtney and Eric Snyder are two of those people. Recently, we had the opportunity to meet with them over a cup of coffee and chat about their new suicide prevention non-profit, Live Again. We were impressed by their unique community-centered approach to suicide prevention, and their commitment to bringing hope back into the lives of those who are struggling with depression and suicidal thoughts. We were able to ask them a few questions about their organization and how others can become involved. We'll share their responses in a two part blog post. If you would like to learn more about their organization or help fund their community-trainings, please check out their Indiegogo Campaign: http://igg.me/at/liveagain/x
Q. Why did you guys decide to start Live Again?
A. Courtney and I have both suffered losses by suicide as well as struggled ourselves at times with mental illness and suicidal thoughts. We began to serve a suicide hotline as a way to give back. Through the crisis intervention training we received we began to see warning signs in friends and family. In turn we were able to have important conversations and see lives changed and saved in our own community. Live Again is born from the idea that we can all play a part in preventing suicide, no matter who we are or what we do.
Q. What are the advantages to a community-centered approach to suicide prevention?
A. Community is something we all have. We all have family, friends, co-workers, people we know at our favorite coffee shop, hundreds of Facebook friends, etc. Statistics show that 1 in 4 adults will suffer from a mental health disorder in a given year, which is the leading cause of suicide. This means someone in your community is struggling; and due to stigmas or misunderstandings many will suffer in silence. A community that is aware of warnings signs and has the willingness and confidence to reach out, listen, and help will change things dramatically. One death by suicide intimately affects at least six people, but what if we could flip this statistic? What if each person struggling knew they had six people in their lives that they could count on to listen and support them in getting further help?
Q. What curriculum are you using for your trainings?
A. The core curriculum of our trainings is called QPR (Question, Persuade, Prefer) which is an evidence based best practice training. We then build on these concepts to discuss how we can each care for our community and we customize elements to best fit the "personality" of the community we are speaking with.