Lionheart in the News: Feature in Daily Coffee News (by Roast Mag.)
---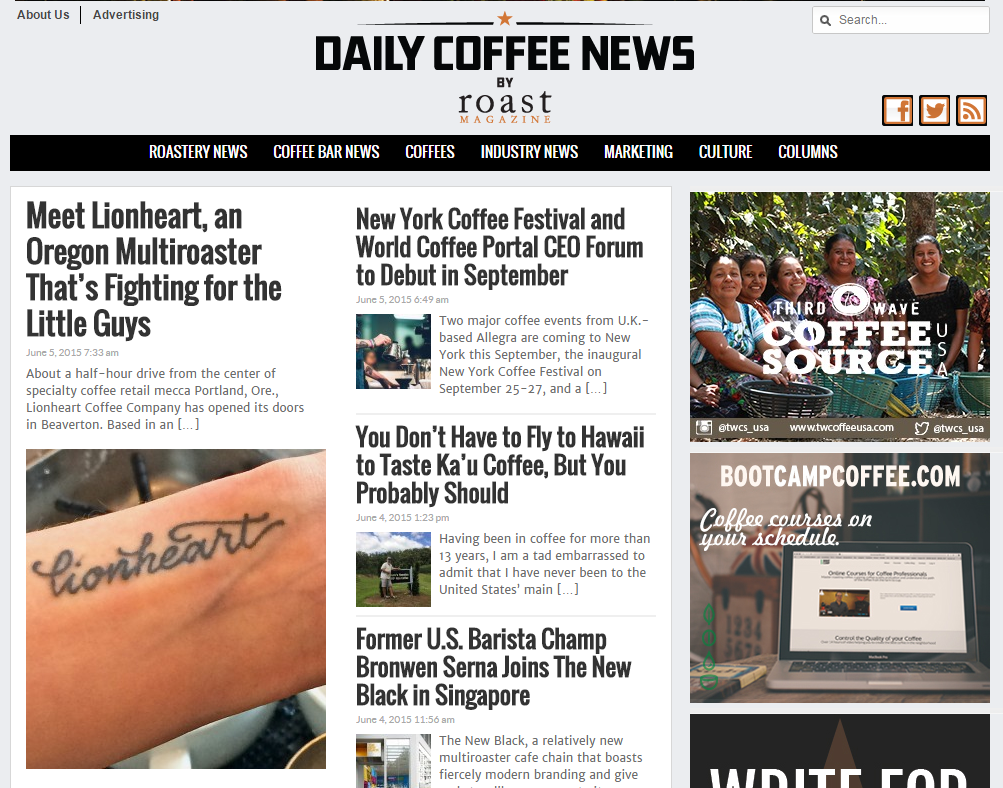 Check out our feature in Daily Coffee News by J. Peter Roth! Here's a quick excerpt:
"About a half-hour drive from the center of specialty coffee retail mecca Portland, Ore., Lionheart Coffee Company has opened its doors in Beaverton.
Based in an area of town better known for shopping malls, large corporate brand names and other markers of suburbia, Lionheart is a small, conscientious multi-roaster with a unique business plan. Each month, the shop will feature one roaster's ethically sourced coffees. However, Lionheart's ethical approach does not begin and end with wholesale sourcing.
The four owners of Lionheart — Ben and Lauren Reese, and Kaisa and Ryan Butcher —also promise to give back to their local community in three significant ways: money, space, and time. Specifically, they will be donating five percent of the proceeds from their loyalty programs, offering meeting space inside the shop at no charge, and volunteering time to one of four nonprofits: Willamette West Habitat for Humanity, the Oregon Food Bank, Mercy Corps, andWater1st International."