Wreaths for ALMA
---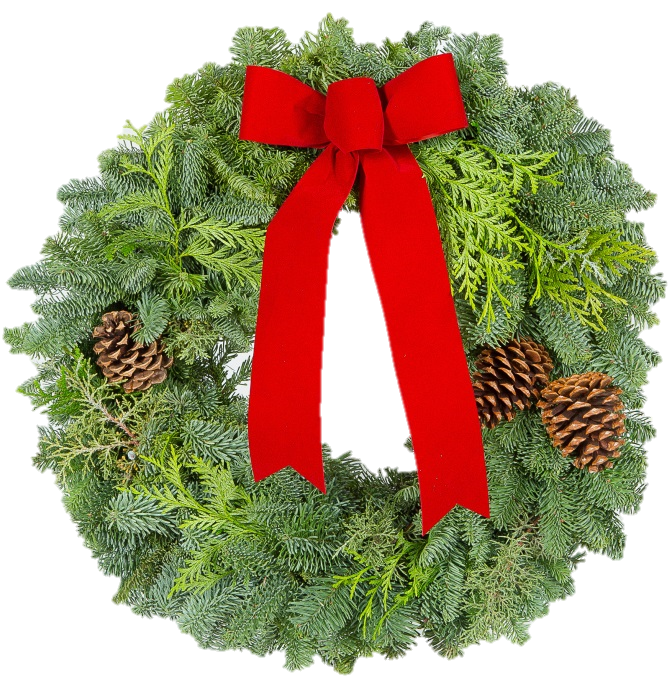 Buy a Christmas wreath, provide a meal for a malnourished child in India.
This year, we have the opportunity to partner with Boughs Direct, a family-owned Christmas wreath company in Tualatin, OR. Ryan and Brett Butcher, the brother team behind the operation, use the finest of materials to hand assemble each wreath, swag, and center piece they sell. Their noble fir boughs are harvested from the Mt. Saint Helens blast zone, and their cedar, juniper, and pine cones are from around Oregon. Not only do we love the fact that they're local, we also love that they're donating $5 from every sale to Quest Charitable Trust (known as ALMA), a human rights organization in Andhra Pradesh, India.
Founded in 1984 by Indian pastor Reverend C. Kamalakar, ALMA seeks to meet the physical and emotional needs of people in Andhra Pradesh through a variety of humanitarian projects. Due to poverty and a lack of resources, villagers throughout the state suffer from malnutrition. Widows, orphans, and pregnant women tend to be the most malnourished. In order to improve their health, ALMA created a weekly milk and egg distribution program. Over 750 women and children now benefit from the program.
Besides malnutrition, many villagers are plagued by health issues stemming from poor sanitation, polluted water, and a lack of quality medical care.  Seeing a need, ALMA started a medical advocacy program to train staff and young people in basic first aid and hygienic practices. Over 120 people have received ALMA's training and are now implementing it in villages across Andhra Pradesh. In addition to the advocacy program, ALMA periodically brings teams of medical professionals to rural areas to address villagers' maladies and provide basic health education.
The proceeds from Boughs Direct wreath sales will go toward ALMA's milk and egg program and their medical program. Kaisa and Ryan, two of the Lionheart owners, have visited ALMA and can attest to their amazing work. If you're interested in buying a wreath and giving back, go to our website store to purchase one. You can learn more about ALMA by checking out their website, questcharitabletrust.org or their Facebook page.